Our Spring Term Work
During the Spring Term, we have been exploring 'Weird Weather'.
We started by making our own weather measuring instruments to record things such as the cloud cover, cloud type and wind speed as well as temperature and rainfall.
After this, we explored and researched extreme types of weather before writing non-chronological reports about hurricanes and tornadoes.
In computing, we had fun using a green screen to visit famous places around the world, have a look at some of our photo albums! We put all these skills together to film an expedition to an extreme environment, adding sound effects and credits in i-movie, to end up with some great short films.
Our art work focused on sculpture. We explored wave sculptures, experimented with different effects we could achieve using clay with a range of tools. Finally, we produced our own wave sculptures and painted them.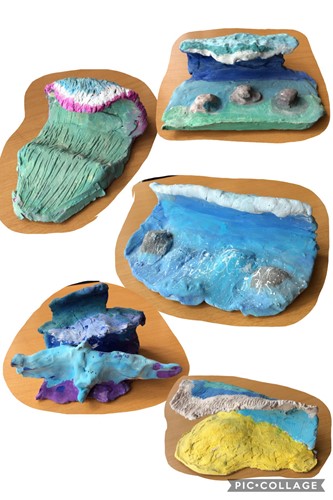 Date Published: 22 May 2019